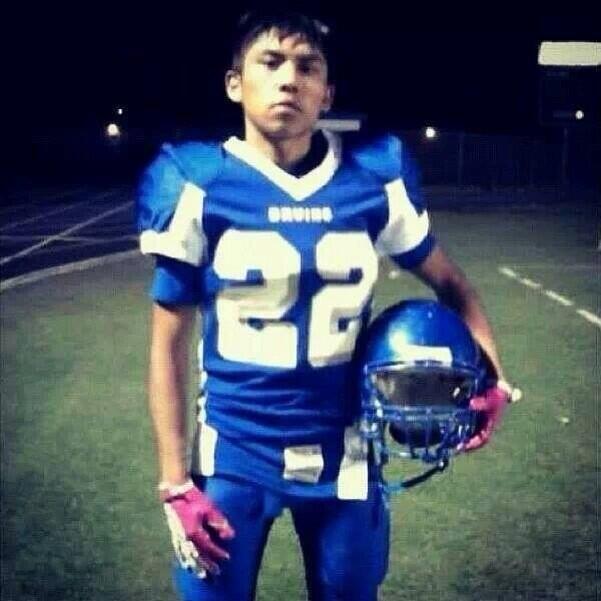 Charles Youvella, Hopi Warrior
There are always tragic events that deserve our attention, support, and prayers. Of course the misery and suffering in the Philippines right now is massive. I am grateful that I belong to a country and a church with the resources and desire to assist. Meanwhile another tragic event much closer to home has also required our attention.
We are members of the Church of Jesus Christ of Latter-Day Saints, commonly known as Mormons. Our church does not have a professional clergy but relies on it's members to minister to one another. We are organized into local units called "wards" which are contained in a larger geographic region called a "stake". Our stake is one of two in the entire world wide church that is entirely on an Indian Reservation. Our stake is the only one that contains two Native nations. We cover the western half of the large Navajo Nation and we have in our stake the entire Hopi Nation. Many non-natives don't realize how much different the cultures, languages, and characteristics of the various tribes are. We consider the Hopi Nation to be the treasure of our stake. They are a humble and resilient people. While the Navajo Nation is the largest tribe in the United States numbering over 300,000. The Hopi, on the other hand, number under 8,000. The Navajos traditionally live spread out far apart from one another. The Hopi live in villages atop of three remote mesas in Northern Arizona. These villages are the longest continually inhabited settlements in the U.S. They are a humble people who do not seek recognition or personal aggrandizement. In fact the word "Hopi" means humble. We were greatly saddened by the death of one of our members this weekend. I remember when the Hopi High School first opened, many wondered if football was even compatible with the Hopi way of life. It was decided to go ahead, and while never a powerhouse, their teams proved to be very competitive and played hard. They are small in stature but do not lack for courage and resourcefulness. We would like to honor Charles Youvella as a Warrior and champion. We know that you are busy now doing even greater things.
PHOENIX -- A high school football player died Monday night at a Phoenix hospital, days after he suffered a blow to the head during a game.
Keams Canyon, Ariz., Hopi High School football running back Charles Youvella suffered a critical head injury Saturday night during a Division V playoff game against Arizona Lutheran Academy.
The Hopi Bruins trailed 60-6 at the time of the injury. Youvella had already scored the team's only touchdown and, on defense, sacked the Coyotes quarterback.
Midway through the fourth quarter, Youvella caught a pass and was taken down in what officials said appeared to be a typical football tackle. On the way down, the back of Youvella's head hit the ground hard.
Witnesses said Youvella got right back to his feet and lined up for two more plays before collapsing on the field. He was conscious and talking when paramedics took him away, but by the time he arrived at St. Joseph's Hospital and Medical Center in Phoenix he was in critical condition. He remained that way through Monday.
Late Monday night, the Arizona Interscholastic Association told KPNX-TV Youvella had died.
Chuck Schmidt, Associate Executive Director of the AIA, said the organization would start an account through which people can donate to help the family with medical bills. Youvella's father, Wallace, is a member of the AIA.
"He has a significant amount of family around him," Schmidt said before Youvella's passing was announced by hospital officials Monday night. "I can't believe the support up there. The family appreciates all the thoughts and prayers."
Youvella was the second-leading rusher on a Hopi team that had its best regular-season record (9-1) in school history.
His family declined interviews.