Does passion for lifting come from requirements?
This is a very interesting article. I can see the concerns from both sides of the issue. As a public school educator and coach who has taught weight training for the past 36 years, I know of it's value, of course, and can appreciate the desire to set high expectations. However as a parent and just, honestly, in my nature, I am resistant to "required" mandates such as this. In our program over the years we have never attempted to "require" attendance in the weight room, however the expectation, unwritten, has always been there. I would like to think that compliance has been voluntary. No one who could perform well on the courts or fields or competition has ever been excluded due to lack of attendance or effort in the weight room. But early on kids have figured out that they get left behind if they are not putting in the work. Are there exceptions? Yes, but few and far between. We have the occasional athlete who excels on natural ability. I always remember the year that Bo Jackson was the keynote speaker at the NSCA national convention. His first words were "I never lifted weights in college." "I never used weights until I had my hip replaced, then I used them in rehab." I remember the shock wave that went through the audience. It was pretty funny really. I also remember years ago when the vocational director at our school requested to the administration that they drop weight training from the curriculum here because "too many students were taking the class and it was causing a drop in the enrollment of her classes" Luckily for me, the administration did the right thing and told her that if students didn't want to take her classes that she needed to look at what her program was doing. I feel the same about weight training. If you have to "require" participation, then maybe your program isn't good enough yet to sell itself.
Parents seek end to athlete weight training mandate at Visalia schools.

By Lewis Griswold
lgriswold@fresnobee.com
A fight over the proper balance between academics and sports has erupted between parents and administrators at El Diamante High School. At issue is the school's mandatory strength training program.
Visalia lawyer Roland Soltesz, whose daughter is a senior and varsity soccer player, sent the school a letter demanding "the immediate cessation of the mandatory strength training policy."
The letter also alleges gender fairness problems exist at the school under federal Title IX law, which Visalia Unified administrator Jeff Hohne said is unfounded.
Student-athletes, many of them "A" students involved in more than one after-school activity, are being pressured by coaches to drop an academic elective from their schedules to make room for weight training class, or to lift weights before school starts, Soltesz said.
But principal Angela Sanchez said the school carefully listened to parent complaints last year and addressed their concerns by instituting a waiver program for student-athletes. Under the waiver, any student-athlete taking a full load of six periods can skip the strength training, she said.
The kids are so afraid they acquiesce. They have to make the choice of academics or weight training.
Parents hoped that would resolve the matter but soon learned the waiver option isn't being honored by coaches, Soltesz said.
Several parents are telling him that coaches are pulling students with waivers from class and pressuring them to sign up for weight training, he said.
"It's an illusory waiver," Soltesz said. "It's a waiver in name only. The kids are so afraid they acquiesce. They have to make the choice of academics or weight training. The attitude is so toxic."
El Diamante is the only high school in Visalia Unified to have mandatory strength training, a policy that is in force during the season and during the offseason.
"There's a philosophy" of weight training for El Diamante athletes that began when the school opened in 2002, Sanchez said. The strength training class is offered each period and before school during "pre-first," around 7 a.m.
Administrators have considered doing away with the mandatory policy, but it's effective for the athletic program, she said. El Diamante teams are often in noticeably better physical shape than the competition when the season starts.
The waiver option is new this year so inevitably there have been errors by coaches in adjusting to it, but they have gotten the word that students who claim the waiver – about 50 varsity athletes have it – are exempt from strength training, the principal said.
When communicating with students the benefits of strength training, coaches "should not be telling them they have to" take pre-first, Sanchez said.
Still, "there's an expectation that players will lift," she said. Other high school athletic programs in Visalia Unified have a similar expectation, Sanchez said.
Parent Aaron Cochran said his son, who is active in sports and music, was forced out of soccer over the issue.
He said the coach pulled his son out of class and wanted to know why he didn't just sign up for pre-first weight training.
"There's an expectation that players will lift (weights).
"He was told, 'You're the only kid who has a waiver. Our expectation is you will take P.E.' " Cochran said.
Later, at a preseason team meeting, the coach told his son – a senior with a record of scoring goals on his ranked club team – that the roster might be 24 players and he was ranked 26 or 27, Cochran said. His son won't be going out for the varsity team, Cochran said.
Sanchez said she is aware of the parent's complaint.
Soltesz said he has yet to receive a reply to his letter. He said he has offered to meet informally with the principal and administrators but has yet to hear back.
Lewis Griswold covers the news of the South Valley for The Fresno Bee: 559-441-6104, lgriswold@fresnobee.com, @fb_LewGriswold
Read more here: http://www.fresnobee.com/news/local/news-columns-blogs/lewis-griswold/article102326477.html#storylink=cpy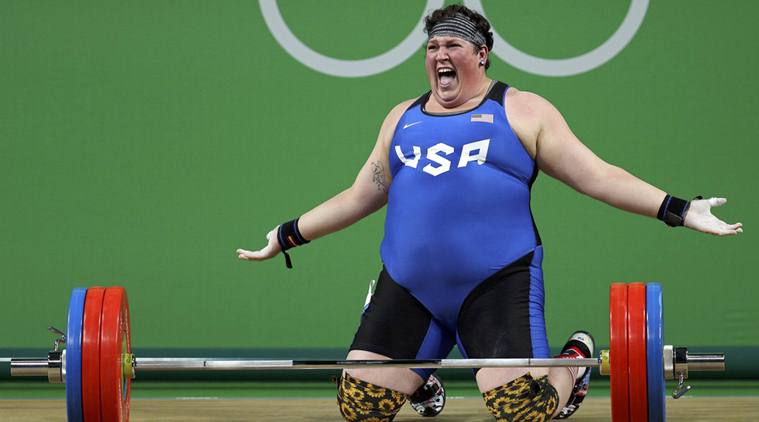 Success comes from passion that can't be "required"